Ball Dodgers
A downloadable game for Windows
Throw balls at your friends in this local multiplayer dodgeball game
What is it??
Ball Dodgers is a party game to be enjoyed in short sessions and it plays similar to the real world version of dodgeball.

Grab a ball and throw it at your opponent!

Some techniques to win include:

Slide into the ball to grab it

Slide into the opponent to make them drop the ball

Use the block to avoid a hit
Taunt
Local multiplayer
Ball Dodgers is a 1v1 local multiplayer game which means you'll need someone to play with!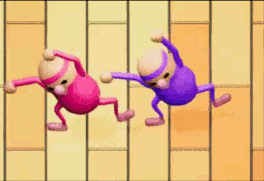 Controls
While there is support for keyboard and mouse, controllers are highly recommended for the best and most fun experience. The game should work with most controllers but has so far only been tested with Xbox controllers.

Development
Ball Dodgers is currently in an alpha stage and I'm releasing this free version to receive feedback and find bugs. I'm developing Ball Dodgers solo and the progress will thus be quite slow as I'm also currently working a full time job. If you like the game and want to see more content please be patient!

Community
For sending me feedback and help build a community feel free to join the Discord channel.

Or follow me on Twitter!

You can also send me an email at apiratehat@gmail.com