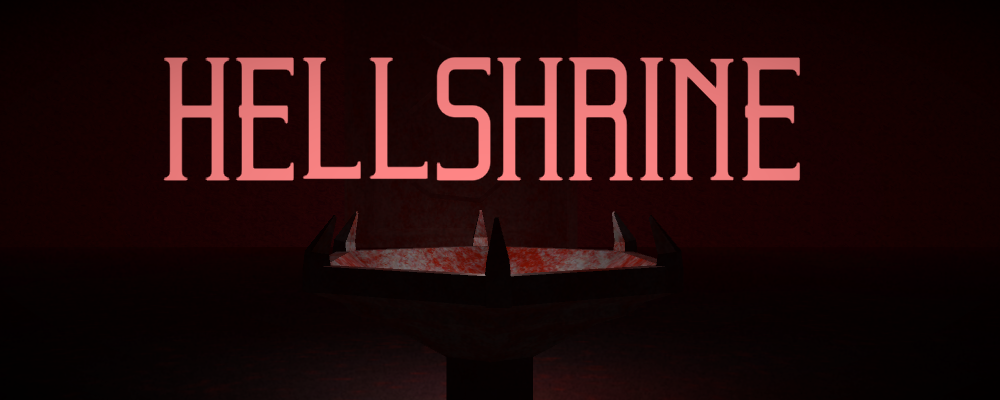 Hellshrine
Sacrifice your health in hell for a greater good and blast nasty hell-creatures to smithereens in this old-school inspired shooter.
How to play
WASD to move around, shoot with left mouse and sprint with left shift. Press E on the shrine to sacrifice some of your health to gain more stamina, a higher score multiplier and to open more doors(currently it doesn't matter what door you choose they all lead to the same room in the current state of the game).
Aim and shoot, get a higher score.
About

Made in a little less than a week for the Spooktober Jam.

Tools used: Unity, FMOD, Audacity, Blender, GIMP, VCV Rack
Known problems

The WebGL version seem to ruin some things, one thing is the music seem play twice. Download the game for a better experience.
The volume settings are a bit wonky